Fellow Webinar Series - December
Wednesday, December 08, 2021
,
2:00 PM
-
3:00 PM EDT
Category: Webinars & Townhall Meetings
---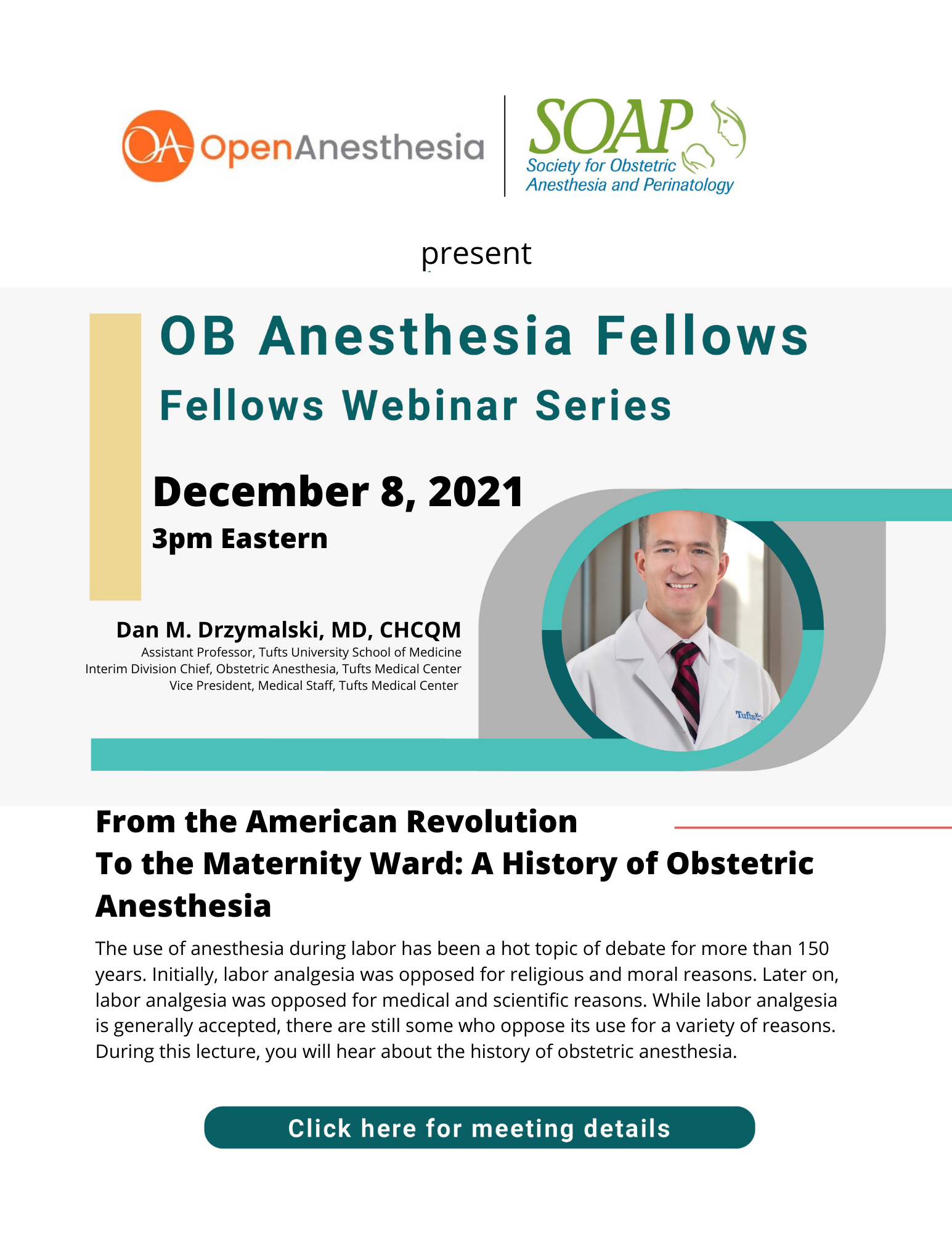 Topic: From the American Revolution to the Maternity Ward: A History of Obstetric Anesthesia
Speaker: Dan Drzymalski, MD - Tufts University
Reference Documents: 
Torri, A. The Role of Social, Economic, and Religious Factors in the Availability of Neuraxial Labor Analgesia Worldwide. Current Anesthesiology Reports. 3: 250–255 (2013).
Administration of Chloroform to the Queen. The Lancet. Vol 61, No. 1150, May 14, 1853.
Reference Video:
Drzymalski, D, Miller, A, Camann, W. From the Mayflower to the Maternity Ward: Obstetric Anesthesia and Mt. Auburn Cemetery. Abstract/Poster. Society for Obstetric Anesthesia and Perinatology Annual Meeting, Boston, May 2016.
 https://youtu.be/tp4iMNhAUwQ
ZOOM: https://us02web.zoom.us/j/81787331364?pwd=dUVuUllaOUhRYmRWVzlwVWQ4c0ZHZz09
---